References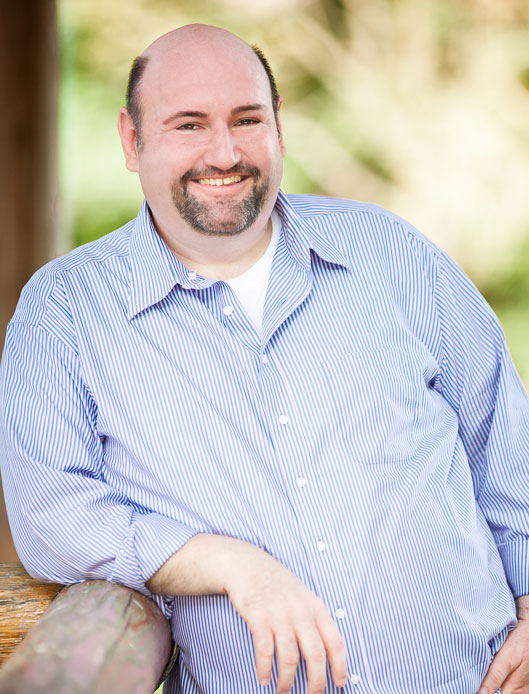 "Dr. Bob and Jennifer Wilkerson are undoubtedly dedicated to the mission of communicating the gospel through music and message. They are very talented and bring the total package of singing and preaching. I am pleased to recommend them for service and ministry for revivals, concerts or other special events."

Dr. W. Talmadge Johnson, General Superintendent Emeritus, Church of the Nazarene
"The ministry of Dr. Bob and Jennifer Wilkerson exalts God and inspires worship."
Dr. Nina Gunter, General Superintendent Emeritus, Church of the Nazarene
"It is my privilege and pleasure to recommend Bob and Jennifer Wilkerson. I have known and followed Bob's ministry for several years and Jennifer now makes them a ministry synergism – one plus one equals more than two. They are gifted, talented, and anointed. Their versatility allows them to carry the full program of any event: revival, concert, campmeeting, or seminar. I pray that you and they will have the honor of each other's company in significant kingdom ministry."
Dr. J. Mark Barnes, District Superintendent North Carolina District Church of the Nazarene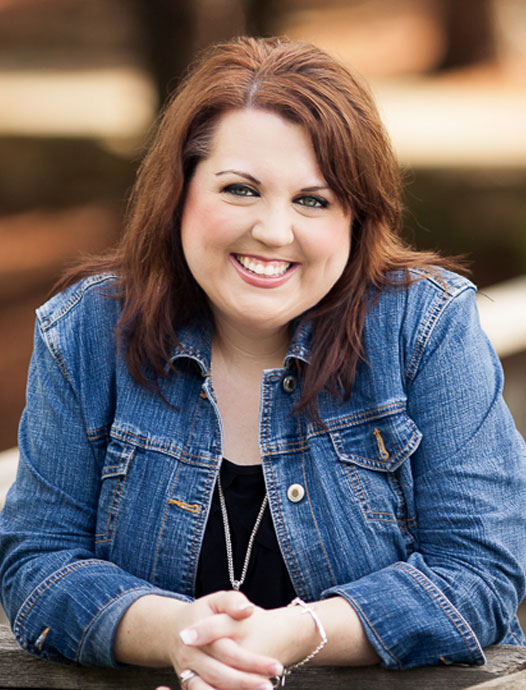 "It is a clear delight to recommend Dr. Bob and Jennifer Wilkerson. The Illinois District Church of the Nazarene benefited greatly from the anointed preaching and music ministry of The Wilkerson's at our camp meeting. Dr Bob preached and his messages on prayer were powerful and called the leadership of our district to a higher level in prayer and a deeper walk with God. Bob and Jennifer have the best anointed music you will hear. There is something so good about them as people that folks are drawn to their warm spirit and friendly manner. Many of our churches have invited them for revival meetings and weekend services. We love Dr. Bob and Jennifer and highly recommend them to you- they're nothing short of wonderful!"
Dr. Jim Spruce, Illinois District Superintendent
"It is a great joy to recommend Pastors Bob and Jennifer Wilkerson. They are exceptionally talented and gifted musicians with great hearts for ministry. The Lord has put together an awesome team who share their love for God, each other and for expanding the kingdom. They are great ambassadors for Christ."
Dr. Gene & Joyce Williams, Pastor, Author,President of Shepherds Fold Ministries
"It is without reservation that I recommend Bob & Jennifer Wilkerson to you and your people. Whether it be a local church setting, a retreat or District function, you will find that Bob & Jennifer are gifted for the work of evangelism that they have been called to. Their love for God is evident, their compassion for people is authentic and their passion for the work of the Kingdom is contagious. You will enjoy their positive spirit and relevant holiness ministry through the Word and song."
Ken Dove, Lead Pastor, GracePointe Church of the Nazarene, Atlanta, GA
"It is my delight to recommend to you a fine, upcoming, young evangelist team, Rev. & Mrs. Bob Wilkerson. His preaching is pointed, practical, and powerful. I would heartily recommend Rev. Wilkerson as an evangelist who can touch the hearts of people. Combine Bob's preaching with their exceptional musical talent and sensitivity to the spirit and you have an excellent evangelistic team. You will not be disappointed."
Rev. Doug Haynes, Pastor, Illinois District Church of the Nazarene Administrative Associate
"Bob and Jennifer Wilkerson exhibit a genuine spirit of the Lord in their ministry. They are a multi-talented couple with a big heart for compassionate ministries. I've been in two conferences where they led worship and sensed the presence of God in their ministry. Churches, retreats, and conferences can feel confident using Bob and Jennifer."
Dr. Gay Leonard, author, speaker, editor
"Jennifer Brewer Wilkerson is one of the finest voices I have heard. Her skills of interpretation are God-given. She has a tender and sensitive heart toward the people of God. These attributes make give her an anointing that is rare and wonderful!"
Allison Speer, Christian Recording Artist
"What an incredible Women's Retreat we had with Dr. Bob and Jennifer Wilkerson as our Worship team. Of our praise and worship, "They took us to the Throne Room," one commented, "The best worship we have ever had," many said. God's presence was tangible and lives were changed as ladies wept around the altar. I highly recommend the Wilkersons for concerts, retreats, services and revivals. Their spirit anointed ministry will be a blessing to your church and/or district."
Ruth Chandler, Director, Tennessee District Women's Ministires
"It is my privilege to recommend Bob and Jennifer Wilkerson and the wonderful ministry that God has given them. Having known Bob for many years and ministered with he and Jennifer on numerous occasions, I know that they will be a blessing to any congregation in both song, worship leading and preaching of God's Word."
Pastor Danny Jackson, First Southern Baptist Church, Scottsburg, IN
"Just finished a wonderful time of spiritual renewal and revival. Bob and Jennifer (Brewer) Wilkerson bring to the church a spiritual fervor coupled with high energy music and powerful preaching. They were able to cross the generation gap with their style. Our teens and college youth raved about the services and so did our seniors. The musical mix was a crowd pleaser and prepared hearts for the Spirit's work in the service. Their skill levels are very high and so smooth as to appear effortless, moving in the Spirit's sway. Jennifer's vocals are simply astounding .... Bob's keyboard and vocals are wonderful. Their duets were powerfully stirring. We have already scheduled them to return for a longer series of services. They are God focused in all they do ... no showboating.... just good gospel presentation in sermon and song. I whole-heartedly recommend them to any congregation. WOW!"
Michael E. Curtis, pastor, Rantoul Church of the Nazarene, Rantoul, IL
Dr. Bob and Jennifer Wilkerson were wonderful. They are two anointed, talented ministers. Both the music and preaching ministries are powerful. The entire congregation engaged, and the altar response was immediate and life changing. The Spirit was very high. Our congregation was impressed with how the Wilkerson's fellowshiped with the congregation both before and after the service. We are eager to have them again next year.
Pastors Bill and Barbara Brown Allen, Co-Pastors, Community Fellowship, Church Of the Nazarene Nashville, TN
Bob and Jennifer, thank you so much for the heart and compassion you sang and ministerd with at Franklin Community of Faith. We feel blessed to know that people who minister in the word and song are out spreading the word as you do. Keep up the good work and may the Lord open many doors for your work to be done. We will be praying for you and looking forward to seeing you in the future.
Pastor Ronnie Johnson, Franklin Community of Faith Church of the Nazarene, Franklin, TN
We had Bob and Jennifer Wilkerson have an EXCELLENT SPIRIT IN MINISTRY. We were blessed to have them at our historic 100 year old church for 2 services where they led us in Spirit-filled worship as well as their own music.The volume of the sound was set just right to accommodate all ages in attendance. Bob and Jennifer were very easy to accommodate with motel and meals provided and were very friendly to the entire congregation.We have RESCHEDULED them for 2013. I highly recommend the ministry of Dr. Bob and Jennifer Wilkerson.
Pastor James Blue, Olivet Church Of the Nazarene, Olivet, Illinois
Bob and Jennifer Wilkerson are a remarkable evangelistic team. They are extremely talented people who love to use their innate singing and preaching abilities to glorify God. They are a compassionate team who is able to clearly discern the Spirit during the services. Bob preaches with conviction and anointing of the Holy Spirit. Pastor Rick and Pat Unger along with the Glenview Church of the Nazarene highly recommend Dr. Bob and Jennifer Wilkerson for revivals, concerts and special services. Our people dearly loved them and want them to come back in the future.
Richard J. Unger, Sr., Senior Pastor, Glenview Church of the Nazarene, Glenview, IL
"Recommending the ministry of DR. BOB and JENNIFER WILKERSON seems like a natural, but heartfelt, response for me. I have seen and experienced the impact this wonderful couple has on the congregations with whom they work. Bob's leadership of the worship experience is exciting and Christ-centered throughout. Jennifer's ministry through special solo ministry is nothing short of awesome. Bob's preaching is anointed from on high, making quite evident that this man has a God-given gift of evangelism. The altar time is used with a variety of emphases, but without gimmicks. Each invitation directs the hearers to make a decision that will advance their faith and witness. In our own church's Revival with the Wilkersons there was response to the altar call in every service, with most services seeing the altar used virtually to capacity. Our entire congregation can now testify that we have moved up closer to God as a result of the Wilkersons' ministry. Without reservation, I give my very highest recommendation to the ministry of BOB and JENNIFER WILKERSON."
Dr. John W. Connett, Senior Pastor, East Side Church of the Nazarene, Mattoon, Illinois
"Dr. Bob and Jennifer were such a blessing to us at Faith Community Church of the Nazarene! Our Sunday morning service was an experience in worship and praise. They really did have something for everyone as they sang the long-loved traditional songs and the newer, meaningful choruses. Many people made their way to the altar at the close of the service, acknowledging the presence of the Lord that was among us. It is my pleasure to recommend the Wilkersons to you and your church family."
Pastor John M. Bledsoe, Faith Community Church of the Nazarene, Ashland City, TN
It is my pleasure to recommend Bob and Jennifer Wilkerson for a genuine heartfelt revival. Their spirit of compassion and desire will win you over. Sister Jennifer brings outstanding song performances and Brother Bob's messages are scriptural, intriguing, inspiring and convicting. Bob and Jennifer work together and team with the Holy Spirit to bring power and conviction to sinners needing grace and Christians needing to find revival and renewal. I eagerly give my endorsement of Dr. Bob and Jennifer Wilkerson without hesitation and with the highest praise.
Pastor Rick Graves, Lewisburg First Church of the Nazarene, Lewisburg, TN
"Jennifer and Bob were invited to our church for Friend Day. What a glorious day we had. Jennifer's spirit-filled music and their singing together was truly of God. Bob's scripture-based message was heart searching and the Holy Spirit could be felt throughout his anointed preaching. They are truly being used of God. We can hardly wait to have them back. A beautiful day with His holy presence felt with song and message."
Rev. and Mrs. Michael Ice, DuQuoin Church of the Nazarene
"I am pleased to recommend to you, Bob and Jennifer Wilkerson. They are very humble servants of our Lord Jesus Christ. They minister to the whole person and present the gospel and their music to both the traditional and the contemporary worshiper. I know them to be sensitive to the leadership of the Holy Spirit while ministering to you in your local church. Bob is a powerful anointed Holiness Preacher as well as a gifted singer and musician. Jennifer is powerful in both her singing voice and spirit. I have no doubts that they would be a true blessing to you and your congregation, pastor or lay-leader. You will not regret your decision to have them come to your local church and minister to you and your people."
Rev. Larry L. Weihe, Hiwasse Church of the Nazarene, Hiwasse, AR
"I enthusiastically recommend to you the evangelistic team of Bob and Jennifer Wilkerson for your next revival campaign. They have a heart for God and for people and you can sense it in their music and the preaching of God's Word. I will schedule them again without hesitation. They're a true blessing of God."
Rev. Michael Tapscott, Senior Pastor, Parkway Church of the Nazarene, Decatur, IL
"I wholeheartedly recommend Bob and Jennifer Wilkerson to your church for revival or special services. They have a deep love for evangelism and the work of the Kingdom. Bob is not just an evangelist...he has a powerful gift of evangelism. His preaching is dynamic and to the point. Bob and Jennifer blend well together in music and provide spirit-filled, spirit-led services. You will not be sorry you had them."
Rev. Bryan Russell, Bell Road Church of the Nazarene, Nashville, TN
"I was privileged to know Jennifer even better when she came and served for two years as the Worship Minister at the Sherman Church of the Nazarene where I was Pastor. Jennifer's sensitive heart and amazing voice made a wonderful change in our worship and church as a whole. In all she did she applied 100%. She has a great servant spirit and gives her all no matter the circumstances."
Pastor Glen Hunter, Redford Church of the Nazarene, Redford, MO
"I have had the privilege to work in various ministry opportunities with Bob Wilkerson for over thirteen years. Bob is an outstanding teacher, evangelist and musician. He preaches with a fervor that is unmatched from a vast and deeply rooted knowledge of scripture. Perhaps his greatest sermon is his testimony. Bob lives what he preaches and it shows in the lives touched by his ministry. Jennifer has been a great friend for years as well. We first met her during my wife's time singing with the Lesters. Jennifer is a powerful vocalist with a great testimony and vivacious spirit that brings joy and encouragement to everyone she meets. Jennifer is also a great spiritual motivator, with a strong ministry to women. Whether she is singing in service with her husband, sharing in a solo concert, speaking for ladies conferences or ministering one one, Jennifer is a woman of God who lives to be used by Him. My wife Liz and I have watched in awe as Bob and Jennifer worked tirelessly and sacrificially as both pastor and directors of Music City Mission in Nashville, TN. There will never be any way to know or even imagine how many peoples lives have been touched through the MCM. More importantly still is are the countless souls have come to the kingdom through it's witness. We are thrilled at this new season of ministry for Bob ad Jennifer as they step back into the field of full time traveling evangelism. I would encourage every pastor, music director or spiritual event planner to open every door possible for this ministry. They will without question preach the truth with power, sing with an anointing and minister with abandon. If by any chance I've failed to make our belief in this ministry clear, here's the short version...we love them. You will too."
Jimmy & Liz McMillan - McMillan & Life
"We had Bob and Jennifer Wilkerson do the music at our revival this spring. They did a fantastic job leading worship and singing the special numbers. I would highly recommend them to any church looking to have a Spirit-filled revival."
Pastor Dan Taylor , Decatur Trinity Church of the Nazarene, Decatur, IL